Pro2 provide a full event management service for client facing events
From new car owner days at a test track to guest entertainment at automotive attractions, the vehicle driving experience is an increasingly important element of car manufacturers' customer engagement strategy.
Brand driven, be a true extension of your brand
Overall event management from a dedicated team
A team of professional drivers, instructors and presenters.
At Pro2 we take our customer-facing role very seriously
Every touch point with the client should reflect your brand. The driver is arguably as influential as the product in delivering key messages, exceeding expectations and creating an enjoyable, unforgettable driving experience.
Pro2's commitment to customer service is recognised by our clients, Lotus Driving Academy and Land Rover Experience. Our professional drivers are coached to recognise when to lend a sympathetic ear to a learner driver and how to challenge customers with the most advanced driving aspirations. We are professional instructors with experience of training at all levels from basic car control to full race tuition.
Pro2 can provide a bespoke support package for customer events including:
The scope to deliver either a one-off events or a regular programmes; always delivered to the same high standard
Professional instructors that are able to explain and demonstrate complex technological features in a way that can be easily understood
The ability to devise a unique programme of activities or road route to demonstrate the specific features of a vehicle
A team of presenters with backgrounds in Motorsport and experience with the media that are able to engage with their audience
A dedicated team of event management staff, to make sure clients and customers have the highest level of customer service
Logistics support, ensuring vehicles are in the correct place and ready to go.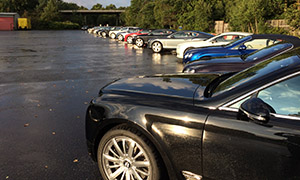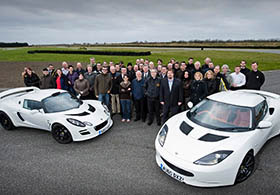 "Pro2 provided invaluable support to Fiorano Ferrari with their instructor bookings. Each request was handled professionally and their instructors were of the highest quality."
Anthony Cheshire, Ops Manager – Ferrari GB Motorsport