The most professional introduction to a new model
Credible professional drivers, trained to deliver key product messages
Experienced in running launch events globally
Trusted to design drive events by car manufacturers for many years, including Land Rover.
As a trusted consultant to many marketing departments within the automotive industry, Pro2 supports international media, dealer and customer vehicle launches from the earliest stage. Following a brief on the new technology and product features, we design the activities and courses that will best complement the car and impress the guest group.
With a Pro2 launch team, there is no weak link. All instructors arrive to the event fully pre-trained and conversant in all vehicle features from top speed and MPG to tax brackets and CO2 emissions. We handle the whole driver experience matching professional drivers with throughput requirements. The ability to find 30 strong instructors within a few weeks' notice is one of our fortes.
Recent events include the dealer launch of the Lotus Evora in Spain and a seven week dealer training programme for Range Rover Evoque in London.
It's not just about the driving. We offer a full event service
Guest welcome
Formal or informal product presentations
Drive route or dynamic activity creation, highlighting specific product features
Track marshalling
Logistics support e.g. ensuring vehicles are in the correct place and ready to go.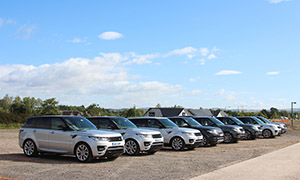 "With a Pro2 launch team, there is no weak link. All instructors arrive to the event fully pre-trained and conversant in all vehicle features from top speed and MPG to tax brackets and CO2 emissions."